EA Classics Colecovision - Ready for Pre-order
EA Classics for Colecovision is now ready for pre-order from the Collector Vision web site.
EA Classics Pre-order at CollectorVision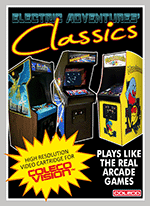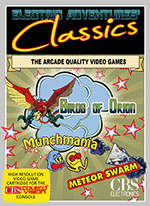 Three great classic arcade games gathered into one cartridge!
Move your space ship through a meteor belt in Meteor Swarm and destroy all the dangerous asteroids.
Fight the evil aliens from an unknown galaxy in Birds of Orion. Zap them before they wipe you out!
Move Munchie around the maze avoiding the ghosts and eating the dots in Munchmania!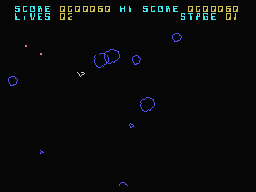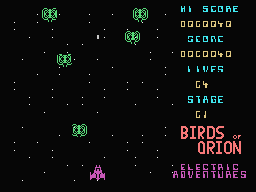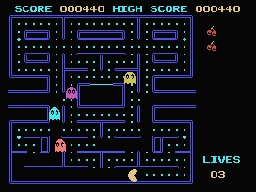 (C) 1985-2013 Electric Adventures