EA Classics
EA Classics is a combined single cartridge release of the 1st three of my games written completely in machine code that were released for the original Spectravideo and MSX machines in the mid-80's.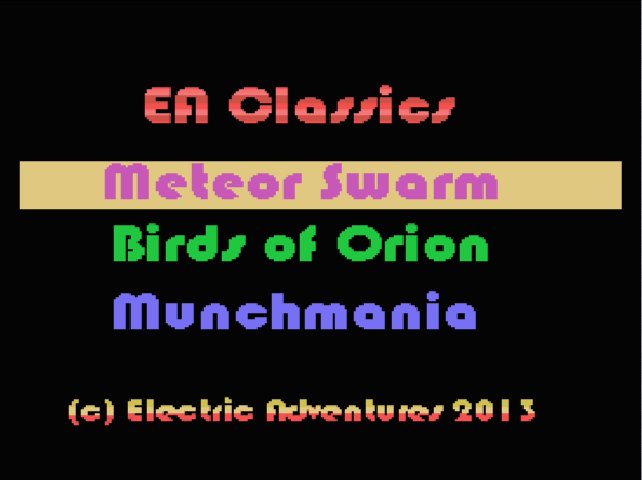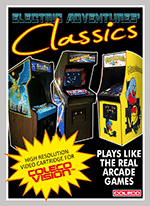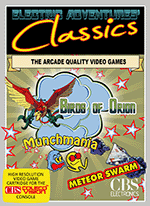 So far it is available for the Colecovision, but I will be releasing it for both the original Spectravideo and MSX computers in cartridge form shortly.
EA Classics Colecovision combined beta is now ready for testing by my two wonderful testers :)

I do know of one bug in Munchmania, but I'll try and fix that tomorrow before I send it out.

A CollectorVision opening screen will be added shortly as well.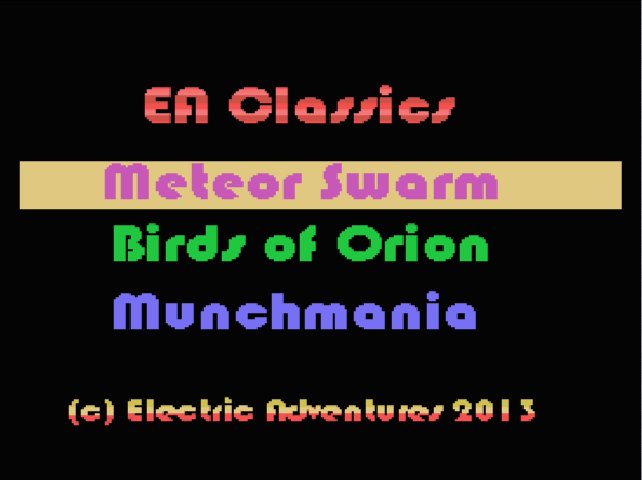 A short video is available on my Facebook page here:
http://www.facebook.com/pages/Electric-Adventures/166010800203650
Read more
---