Electric Adventures
The Beginning
Electric Adventures began in the mid-eighties when I had put together a number of titles and needed a name to start publishing them under.
Starting out with titles written entirely in Basic for the Spectravideo SV-318 and SV-328, I progressed to Basic programs with some machine code extensions e.g. Video Graphitti uses a machine code routine to smoothly capture the mouse position and update the sprite used for the drawing cursor. This allowed the user to draw fairly fine curves.
Next I moved on to games written entirely in machine code, they included clones of Asteroids, Pheonix and Pacman, and an original title Pyxidis (yes another vertically scrolling shoot-em-up).
More Recent Times
In more recent times, I have felt the urge to try things that I could not achieve back in the day so have expanded development first to converting a number of titles to the Colecovision, followed by completely jumping platforms and developing titles for the original Nintendo Entertainment System (NES).
I have also developed a number of Cross Platform development tools, sharing them with the community, along with a set of Videos on my Youtube Channel, so others can get started in writing new games for older systems.
Coupled with these new platforms and my joy of all things retro, I have built up quite a large collection of Retro Consoles, Computers and Software.
Spectravideo & MSX Complete User Guide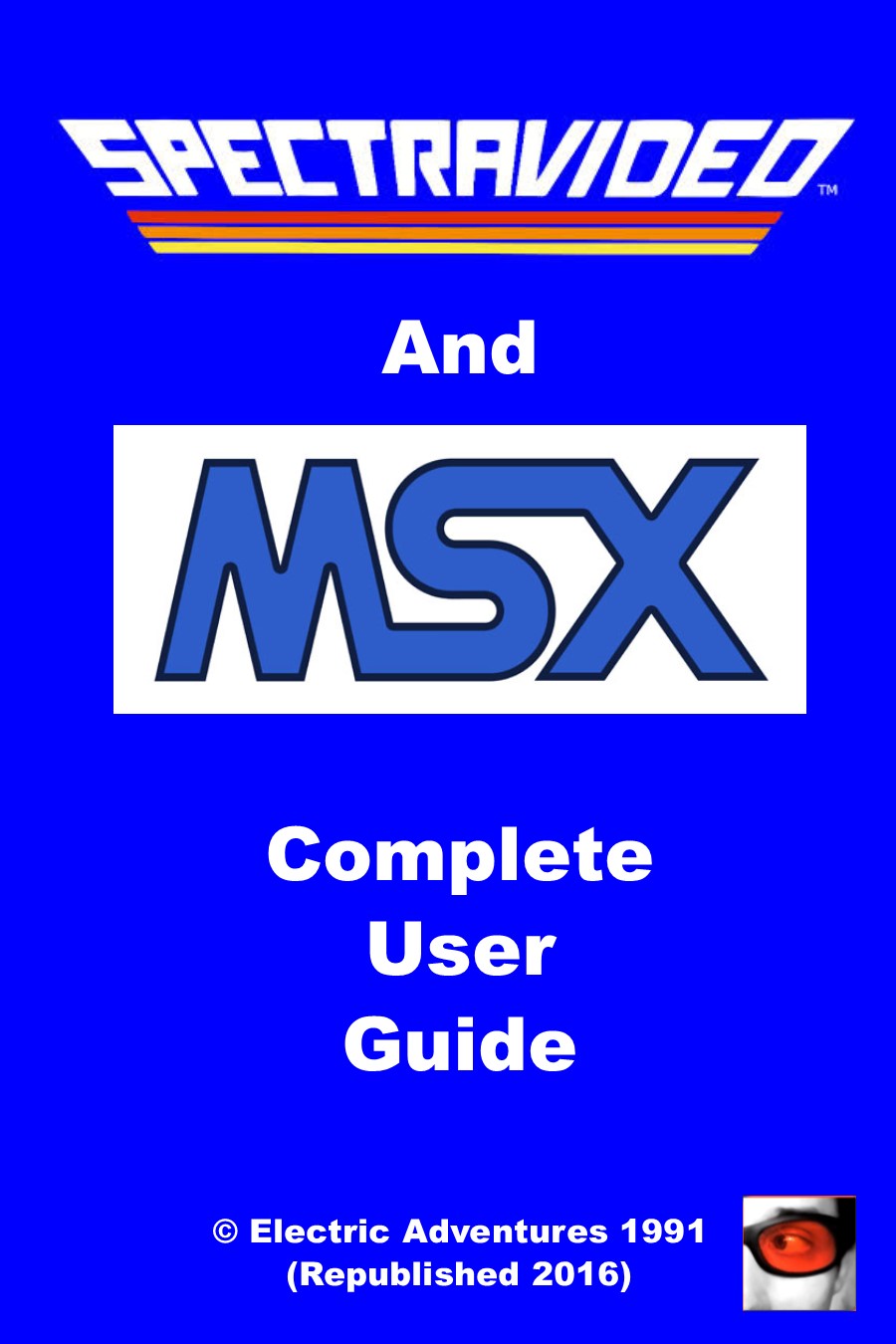 I have released a revised/updated version of the book I released in 1991 for both the original Spectravideo and MSX machines, called Spectravideo & MSX Complete User Guide.
I used all of the original text with minor edits, added six articles I released in two different magazines called 'Beyond Basic' and it has been published as both a Printed and Kindle eBook.
Available on Amazon
Here
Let's Make a Retro Game
Join me as I work through the steps required to make a home brew game for a retro 8-bit console or computer system.
In each episode I will work through various topics, such as tools, methods and design.
Each episode has a tutorial video and downloadable source code and article to work through..
More details...
Spectravideo and MSX History
This website includes numerous digital copies of magazines and software produced in Australia for both the original Spectravideo and MSX computers.
They are being regularly added to and updated as more magazines and lost software titles are found and digitally preserved...
More details...
Programming Games for the ColecoVision and Adam
This book is all about the authors love of gaming and the want to share with fellow enthusiasts, the understanding of the steps and process that go into creating games.
Perhaps the first of many volumes, this book aims to provide an overall guide on the steps required to start creating games for the ColecoVision 8-bit game console and its bigger cousin, the ColecoVision Adam Computer.
It will take you through each concept step-by-step, and rather than just being a technical guide, it will work through each stage with sample code and examples.
The code presented, will focus on writing games using Z80 assembler, just like the developers of the original ColecoVision games used back in the day.
It is possible to use languages such as C or Pascal to make ColecoVision games, but that is beyond the scope of what is covered in this book.
In addition to the tutorial section, a full technical guide covering the BIOS built into both the ColecoVision and Adam, along with memory and port maps is included.
Most BIOS calls include an example of usage or a reference to the tutorial section that covers it.

Available on Amazon
Here
Modern Homebrew Titles
I am working on a number of new releases (home brew titles) for a number of systems including the MSX, Colecovision, Nintendo Entertainment System (NES) and original Spectravideo.
Sydney Hunter and The Caverns of Death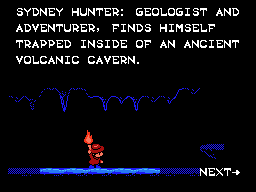 Sydney Hunter & The Caverns of Death is a classic style platformer, very much suited to the Nintendo Entertainment System.
The game and concept are owned by Collectorvision, and this game will form part of the series of Sydney Hunter games released for multiple systems.
I will be developing the game mechanics, based on the engine for the Sydney Hunter mini-game I made for the Game On Expo Championship cartridge in 2015.
More details...
Cavern Fighter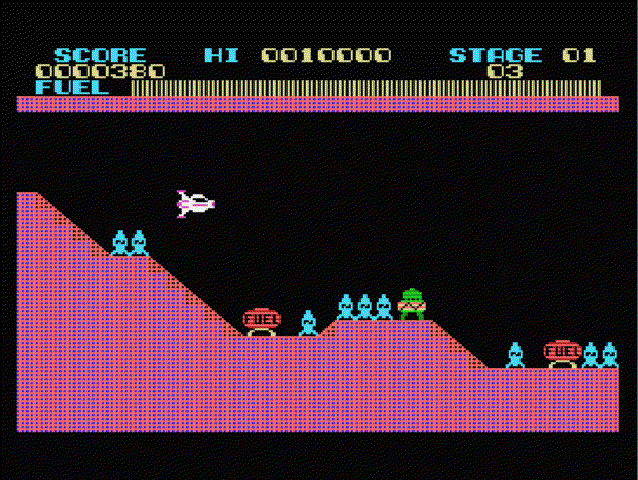 Cavern Fighter is an unreleased game of mine from around 1990, I am in the process of completing the rest of the game and will be releasing it on cartridge for the Colecovision, MSX and original Spectravideo.
It is a take on the arcade game Scramble that I used to love playing when I was younger.
More details...
MSX/Coleco Sprite & Tile Set Editor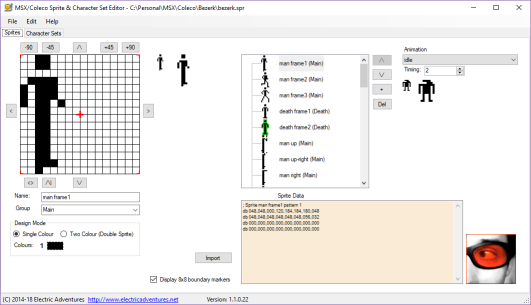 This is an application written in C# .Net for home brew developers to create both Sprite and Tile Set designs for their home brew projects.
The sprite design section allows:
multi-layer pattern design
animation sequences
export to assembler and C formats
import data directly from existing source code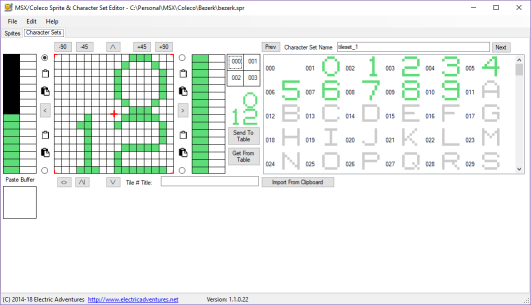 The tile set editor section allows:
characters can be designed in groups of four for larger objects
powerful colour editting and copying
I intend on adding more features in the future.
The application is free to use, but I have included a Donate button if anyone would like to contribute to the cost of the certificate (which costs about $US100 per year).
More details...
Berzerk
Announcing Berzerk for Colecovision!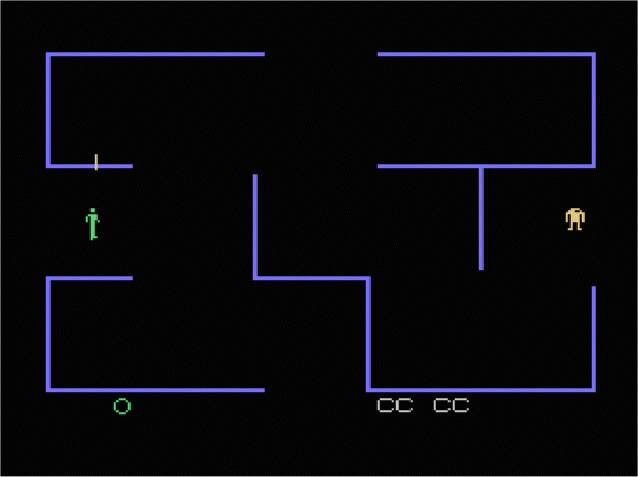 I am working on the Colecovision version of Berzerk! "The humanoid must not escape"
The end goal is to make a near-arcade (like all other Coleco games) version of the game.
So, phase one is the have the game 100% compatible with a stock CV with minor speech.
Stay tuned to this thread for further details, info, screenshots, videos, etc...
More details...
EA Classics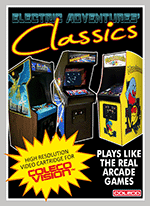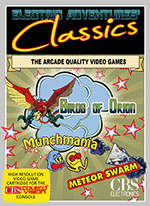 EA Classics is a combined single cartridge release of the 1st three of my games written completely in machine code that were released for the original Spectravideo and MSX machines in the mid-80's.
So far it is available for the Colecovision, but I will be releasing it for both the original Spectravideo and MSX computers in cartridge form. More details...
Legacy Software
Here you will find details of the Software titles published by Electric Adventures in the early 80's.
This list will be expanded as my work digitally restoring titles are finalized.
All Basic based games are available for download for MSX, hopefully I will also be able to include download links for the original Spectravideo in the future..
More details...
Meteor Swarm (NES)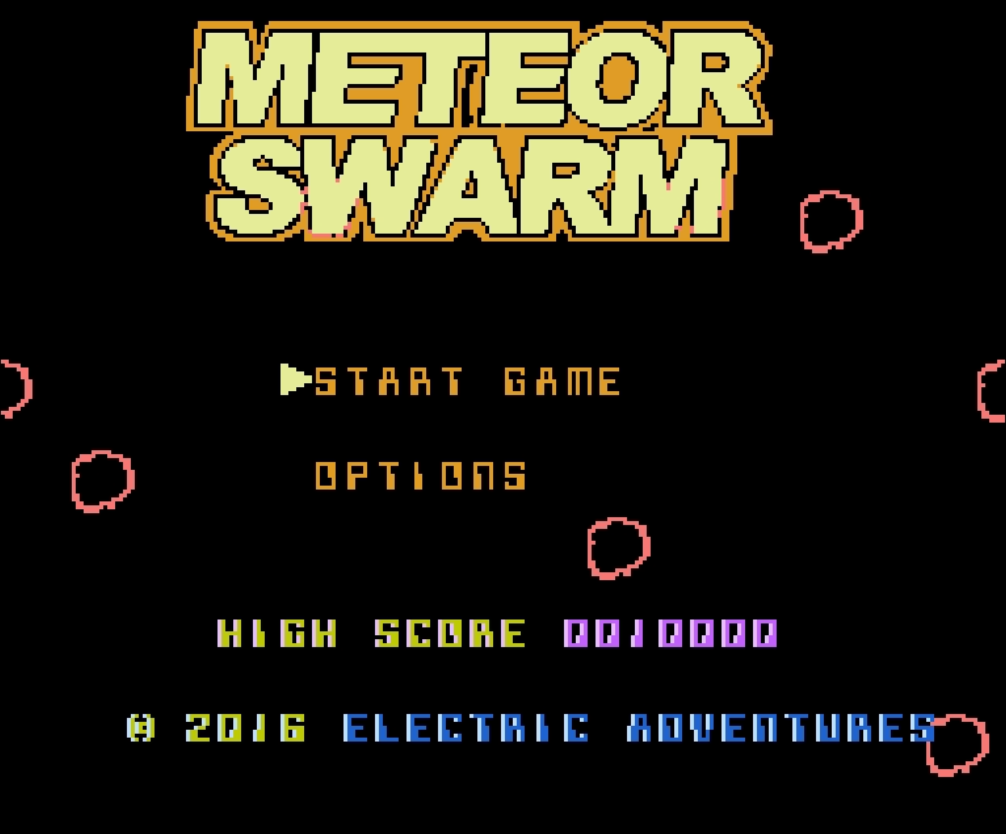 Meteor Swarm was one of the very first games I wrote in Z80 assembly language for the original Spectravideo.
Later I ported it to the MSX range of machines, both of these versions were released on cassette tape.
Whilst programming the Game On Expo Championship cartridge, I added a basic port of the game as the third mini-game. It was ported as is i.e. did not really take advantage of any of the NES's particular features.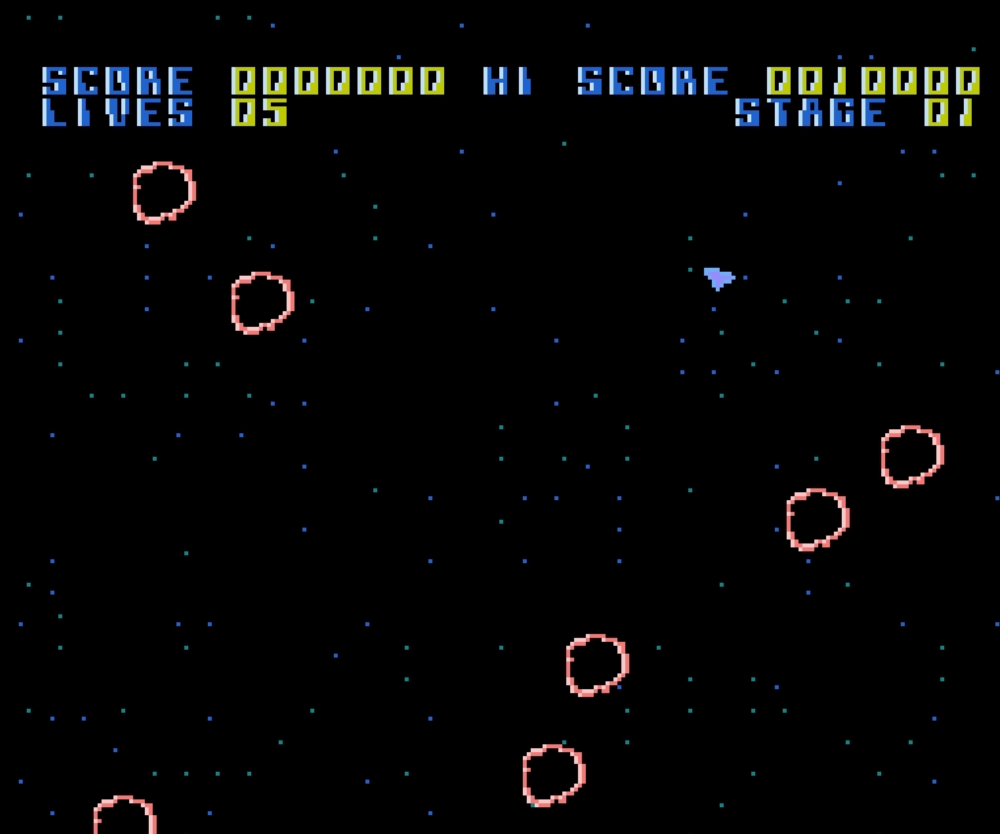 So I decided to make an enhanced version of the game, that better utilised the NES capabilities, some of the enhancements include:
two play modes: hyperspace or shield
more graduated difficulty level
enhanced use of colour
additional enemy with the exploding mine

Meteor Swarm for the Nintendo Entertainment System (NES) is now available to order as a physical cartridge from the CollectorVision online store.
More details...