Meteor Swarm (NES)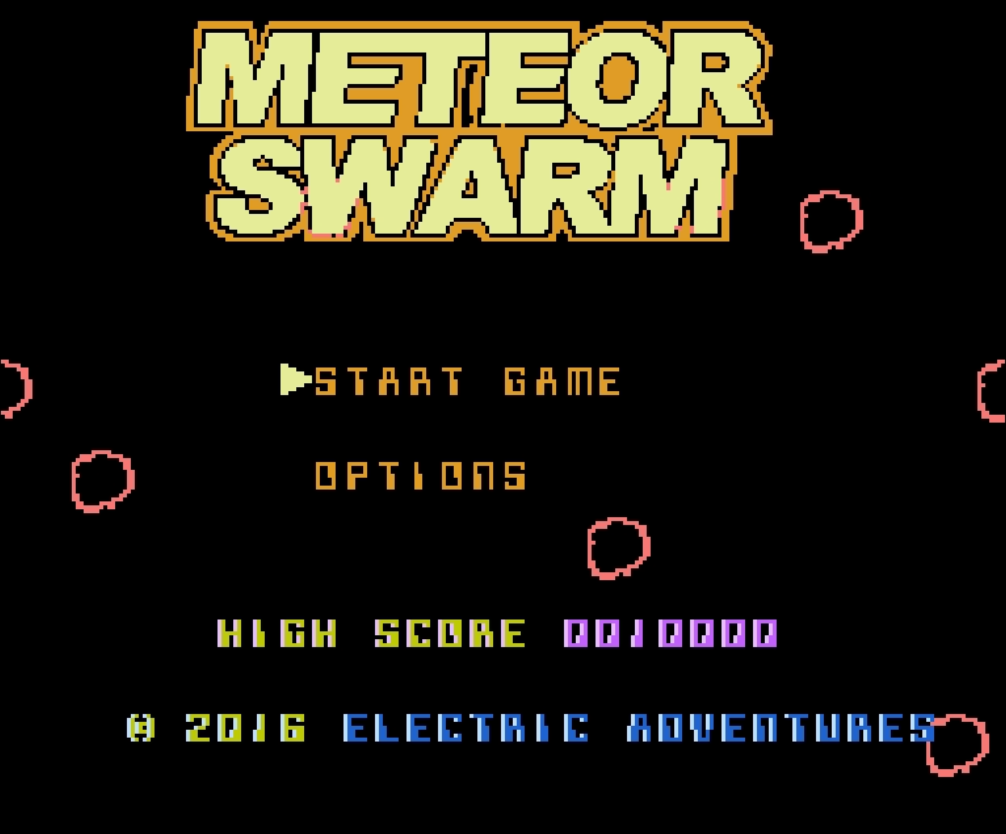 Meteor Swarm was one of the very first games I wrote in Z80 assembly language for the original Spectravideo.
Later I ported it to the MSX range of machines, both of these versions were released on cassette tape.
Whilst programming the Game On Expo Championship cartridge, I added a basic port of the game as the third mini-game. It was ported as is i.e. did not really take advantage of any of the NES's particular features.
So I decided to make an enhanced version of the game, that better utilised the NES capabilities, some of the enhancements include:
two play modes: hyperspace or shield
more graduated difficulty level
enhanced use of colour
additional enemy with the exploding mine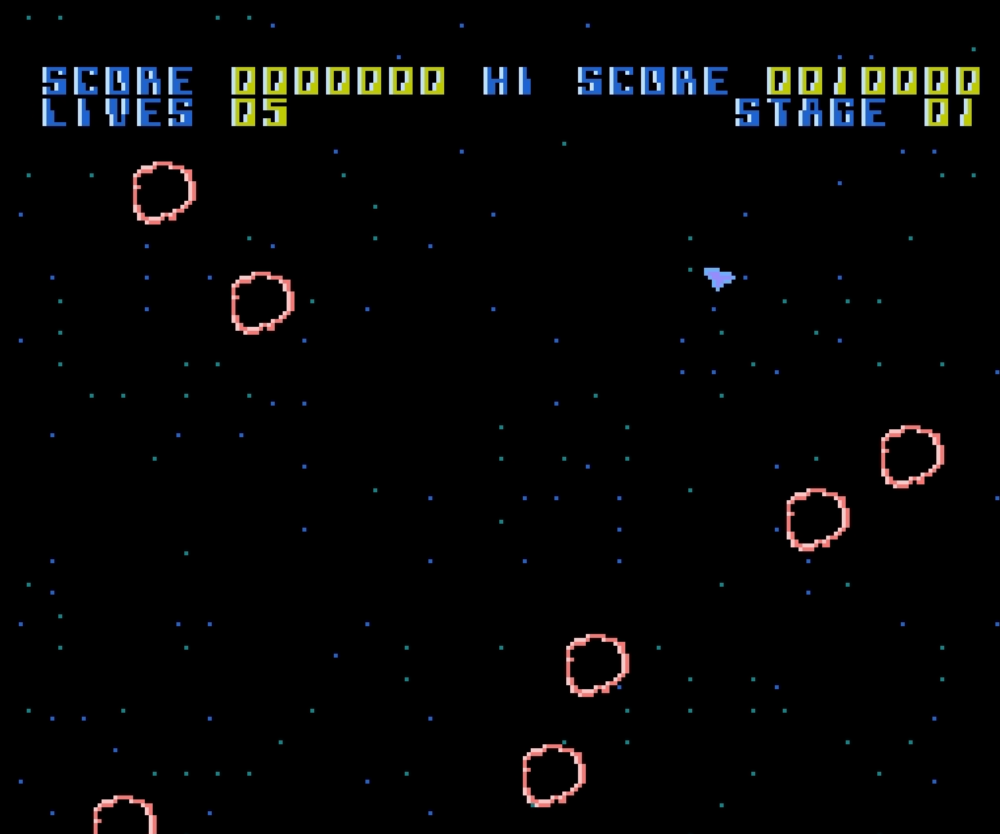 Meteor Swarm for the Nintendo Entertainment System (NES) is now available to order as a physical cartridge from the CollectorVision online store.
Read more
---
The conversion of my Meteor Swarm game for the Nintendo Entertainment System (NES) is almost complete and has been sent off for Beta testing.
I thought I would give you an idea of what the game is about and how it is running on the NES.

Read more
---